Fried banana with muscovado sugar
A scrumptious dessert that can be prepared on the spot. Simple, delicious and easy to make. A quick treat loved by children and adults alike and a great way
 

to use those slightly tired looking bananas that have been sitting in the fruit bowl for too long.

Cooking Time: 10 minutes
4 Servings

Ingredients:
4 large ready-to-eat bananas
50g muscovado sugar
20g butter
Double cream or Ice cream to accompany
Peel bananas and slice each one lengthwise in two. Alternatively cut them into 2 cm segments.
Place butter in the sauté dish and melt over high heat.
Arrange bananas and cook on high heat for a couple of minutes, turning them carefully until golden in both sides.
Lower the heat, sprinkle with muscovado sugar and allow the sugar to melt evenly without burning. Turn the bananas to ensure they are glazed and golden brown all over and cook for a minute or two until the bananas are soft but not mushy.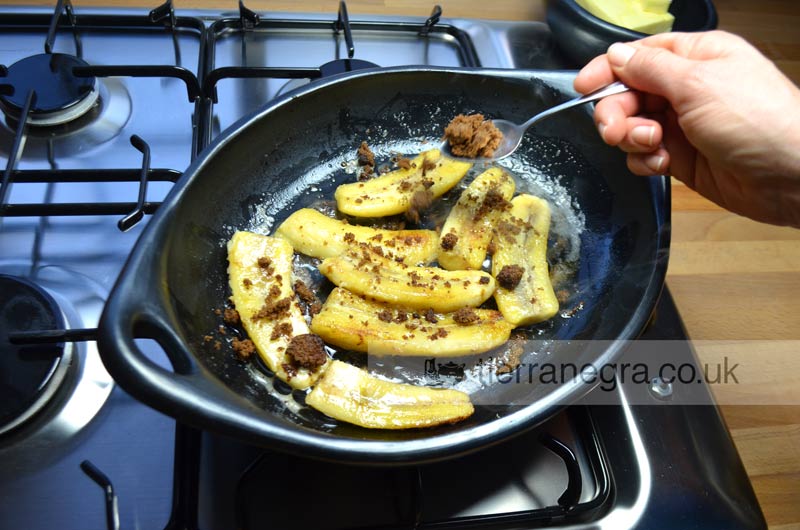 Remove the dish from the heat and serve immediately.
Use coconut oil instead of butter and drizzle with honey instead of sugar; the dish will be just as delicious. Serve accompanied with cream, ice cream or just on their own.
Tip:
Once empty, place the warm dish in the sink, fill it up with HOT water from the kettle and allow to soak. Clean the dish thoroughly rubbing with a nylon scrubber or a plastic brush, if necessary scrubbing with a wooden spatula and ensure to remove any stubborn lumps. Here is a photo of the dish we used to cook this recipe, after it was washed.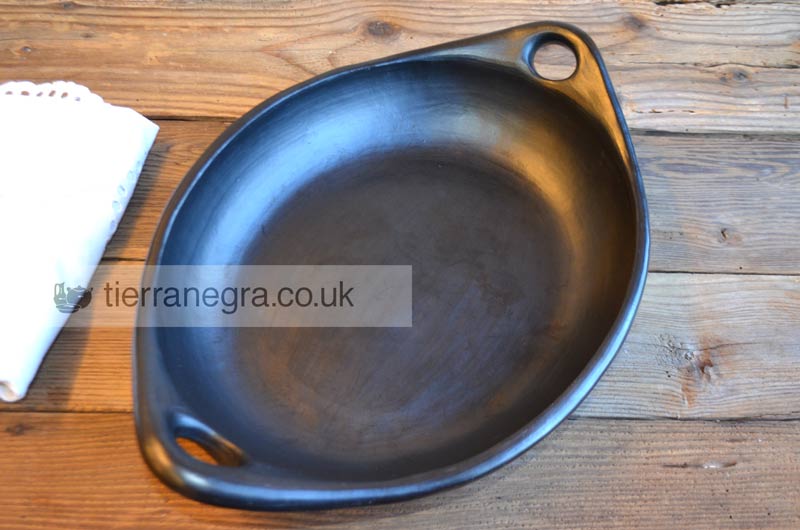 Fried and served in: CL 003 Oval saute dish and CL 296 Dinner plate